Member Center

Product Category

Home > Quick Announcemnet
Free High-End Package For Your Shop
Thanks for your support ! The Promotion has been ended.
Pls waiting for our next Promotion !
With free high-end box package promotion as below:
Order $10000, enjoy 20% off;
Order $30000, enjoy 22% off;
Order $60000, enjoy 24% off;
Order $90000, enjoy better discount;
We also offer promotion custom your own design box promotion, you can enjoy up 30% off, more info, please contact with us.
Limited time: Dec.1 --- Dec.25
Attention:
1)The normal discount can not be used together;
2)We will apply for the good discount when you meet the condition,
but can only use it when approved by manager;
3)Payment is premise. Limited stock!
For more information pls contact our salesgirl. Thanks !
First come,first served !
Ohyeah Service Team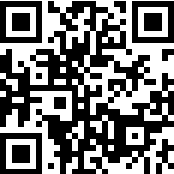 Ohyeah Co.,Ltd www.ohyeahlady.com
Address:Unit A , 3 Floor Complex Building,
Yue Hua Road 215,Huli District,361000,Xiamen,Fujian,China